Supply Chain Career Quotes
Here are various quotes to use to expand on your supply chain career, or any career for that matter.
"I knew that if I failed I wouldn't regret that, but I knew the one thing I might regret is not trying."  ~ Jeff Bezos, Amazon CEO
Is there something that you have thought about but not tried.  Going back to school?  Applying for a new position?  Applying for a new job at a different company?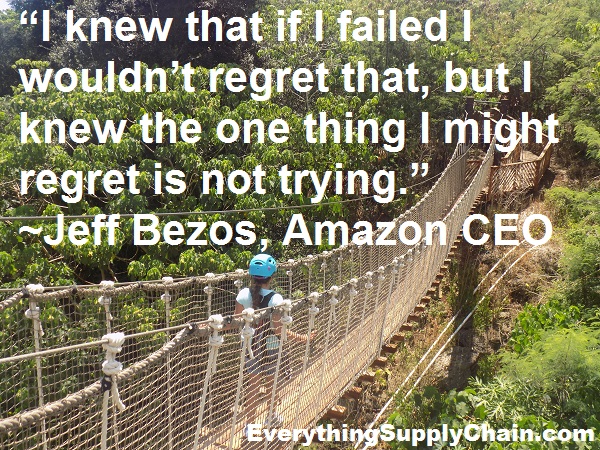 "I find that the harder I work, the more luck I seem to have." ~ Thomas Jefferson
You may look around and say how lucky some people are.  Most likely those people did something to be lucky.  And if they didn't, then you need to work harder so you can be lucky.  We all have it in us, just need to know how bad do you want it.
"Leaders get out in front and stay there by raising the standards by which they judge themselves – and by which they are willing to be judged."  ~ Frederick W. Smith, founder and CEO of FedEx.
What are you doing to raise the standards of the people around you?  Are you a good example to all those around you.  Even if you just joined the company your actions can be a great example for those around you.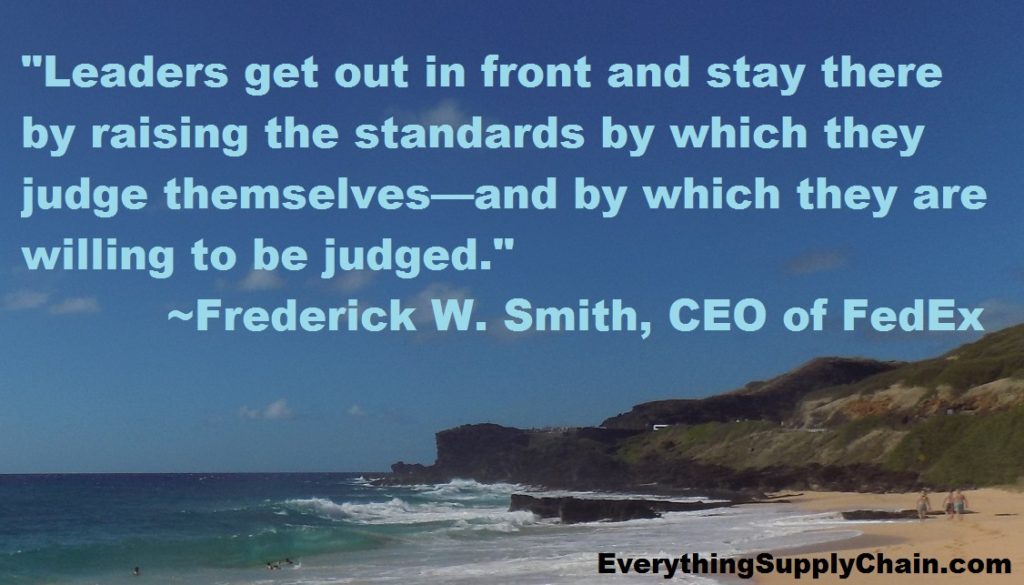 "Life is either a daring adventure or nothing."  ~ Helen Keller
What are you doing to make your supply chain career an adventure.  Have you switched jobs in the last couple of years?  Have you gone to supply chain training classes?  Have you gone back to school?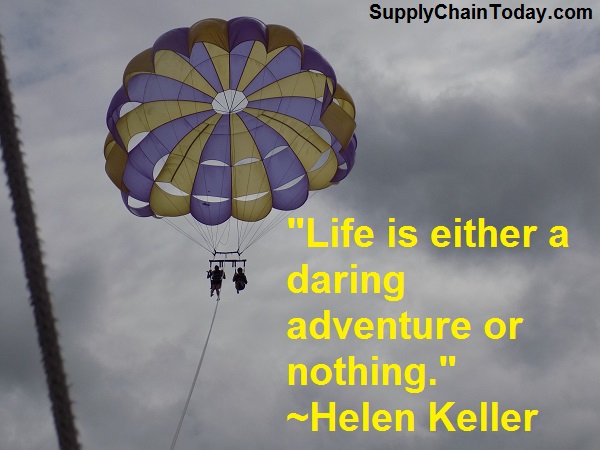 "You can learn from everybody." ~ Sam Walton, founder of Walmart
You can learn from anyone.  Some of the best things I learned what not to do I learned from my worst managers.  Go to work and learn something from everyone.  Learn from the best and learn from the worst.