Top Retail Supply Chain Blogs: Alibaba, Amazon, IKEA, Walmart
We aggregated some of the top blogs on the retail supply chain.  The focus is on Walmart, IKEA, Amazon and Alibaba.  The Walmart supply chain is legendary.  Sam Walton's supply chain innovations were key in the low price strategy of Walmart.  It was difficult for anyone to compete with Walmart until Amazon came around and changed everything with online shopping.  Many people thought it was crazy for Jeff Bezos to start a company to sell books online but no one is thinking he is crazy now.  The Amazon supply chain continues to improve the time it takes to deliver product to your door.  Some call Alibaba the Amazon of China.  Alibaba does have a different model than Amazon and is a great company to research for what they have done to make a world class supply chain.  Watch the videos on Jack Ma, CEO of Alibaba, they are very insightful.  IKEA changed the furniture market.  IKEA's flat pack concept made affordable furniture available to everyone.  Ingvar Kamprad is the founder and CEO of IKEA.  It is interesting to see some of the similarities between Ingvar Kamprad and Sam Walton.  If you find the information below useful please feel free to share it.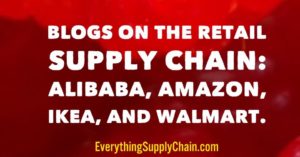 Retail Supply Chain Quotes.  Alibaba, Amazon, IKEA and Walmart.
Jack Ma is the founder and CEO of Alibaba.
"I'm a normal guy." ~ Jack Ma
"Never ever compete on prices, instead compete on services and innovation." ~ Jack Ma
"Help young people. Help small guys. Because small guys will be big. Young people will have the seeds you bury in their minds, and when they grow up, they will change the world." ~ Jack Ma
"If we are a good team and know what we want to do, one of us can defeat ten of them." ~ Jack Ma
"My job is to help more people have jobs." ~ Jack Ma
"If you don't give up, you still have a chance. Giving up is the greatest failure." ~ Jack Ma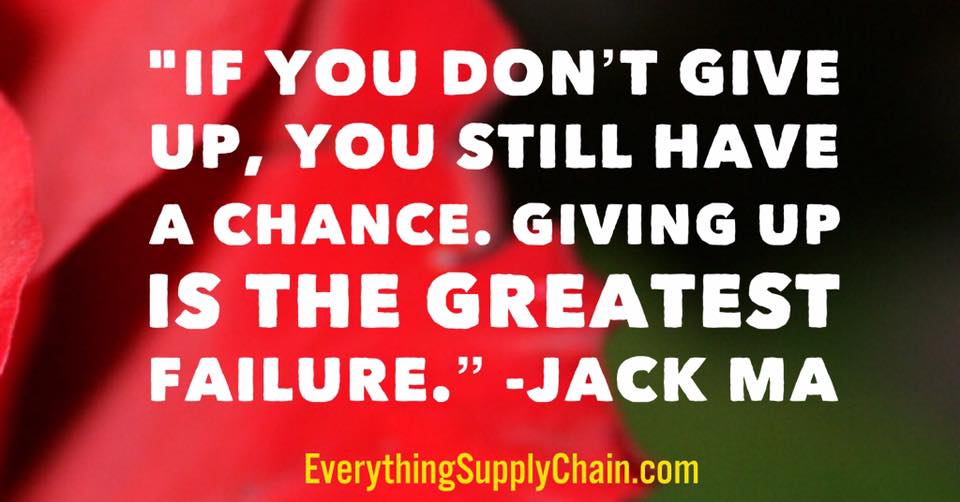 "You need the right people with you, not the best people."  ~ Jack Ma
"I'm not a tech guy. I'm looking at the technology with the eyes of my customers, normal people's eyes." ~ Jack Ma
Jeff Bezos is the founder and CEO of Amazon.
"You don't want to negotiate the price of simple things you buy every day." – Jeff Bezos
"All businesses need to be young forever. If your customer base ages with you, you're Woolworth's." ~ Jeff Bezos, founder of Amazon.
"The smartest people are constantly revising their understanding, reconsidering a problem they thought they'd already solved. They're open to new points of view, new information, new ideas, contradictions, and challenges to their own way of thinking." ~ Jeff Bezos
"We see our customers as invited guests to a party, and we are the hosts. It's our job every day to make every important aspect of the customer experience a little bit better." ~ Jeff Bezos
"If you do build a great experience, customers tell each other about that. Word of mouth is very powerful." ~ Jeff Bezos, built the Amazon Supply Chain.
"Things never go smoothly." ~ Jeff Bezos
"What's dangerous is not to evolve." – Jeff Bezos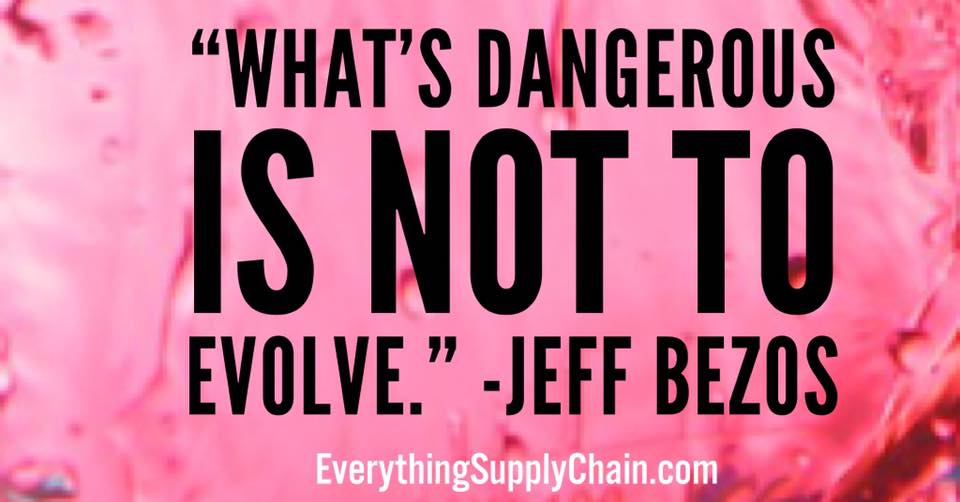 "If your customer base is aging with you, then eventually you are going to become obsolete or irrelevant. You need to be constantly figuring out who are your new customers and what are you doing to stay forever young." ~ Jeff Bezos
"If you make customers unhappy in the physical world, they might each tell 6 friends. If you make customers unhappy on the Internet, they can each tell 6,000 friends." ~ Jeff Bezos
"The best customer service is if the customer doesn't need to call you, doesn't need to talk to you. It just works." ~ Jeff Bezos
Ingvar Kamprad is the founder and CEO of IKEA.
"The word impossible has been and must remain deleted from our dictionary." ~ Ingvar Kamprad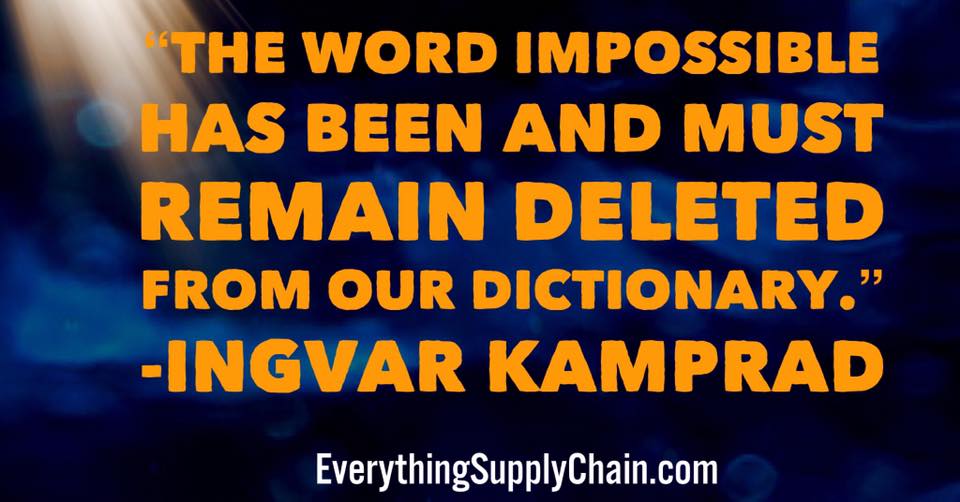 "Only those who are asleep make no mistakes." ~ Ingvar Kamprad, founder of IKEA.
"If there is such a thing as good leadership, it is to give a good example. I have to do so for all the Ikea employees." ~ Ingvar Kamprad
"People say I am cheap, and I don't mind if they do." ~ Ingvar Kamprad
"The most dangerous poison is the feeling of achievement. The antidote is to every evening think what can be done better tomorrow." ~ Ingvar Kamprad
"The IKEA spirit is strong and living reality. Simplicity in our behavior gives us strength. Simplicity and humbleness characterize us in our relations with each others, our suppliers and our customers." ~ Ingvar Kamprad
"IKEA is not completely perfect. It irritates me to hear it said that IKEA is the best company in the world. We are going the right way to becoming it but we are not there yet." ~ Ingvar Kamprad
"Making mistakes is the privilege of the active. It is always the mediocre people who are negative, who spend their time proving that they were not wrong." ~ Ingvar Kamprad
"Time is your most important resource. You can do so much in ten minutes. Ten minutes; once gone is gone for good." ~ Ingvar Kamprad
Sam Walton is the founder and was CEO of Walmart.
We're all working together; that's the secret."  ~ Sam Walton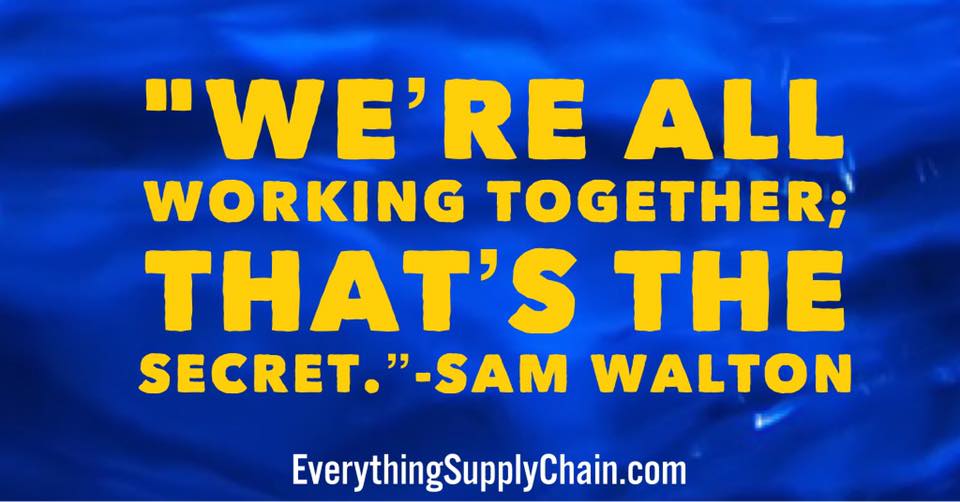 "Outstanding leaders go out of their way to boost the self esteem of their personnel. If people believe in themselves it s amazing what they can accomplish." ~ Sam Walton
"What we guard against around here is people saying, 'Let's think about it.' We make a decision. Then we act on it." ~ Sam Walton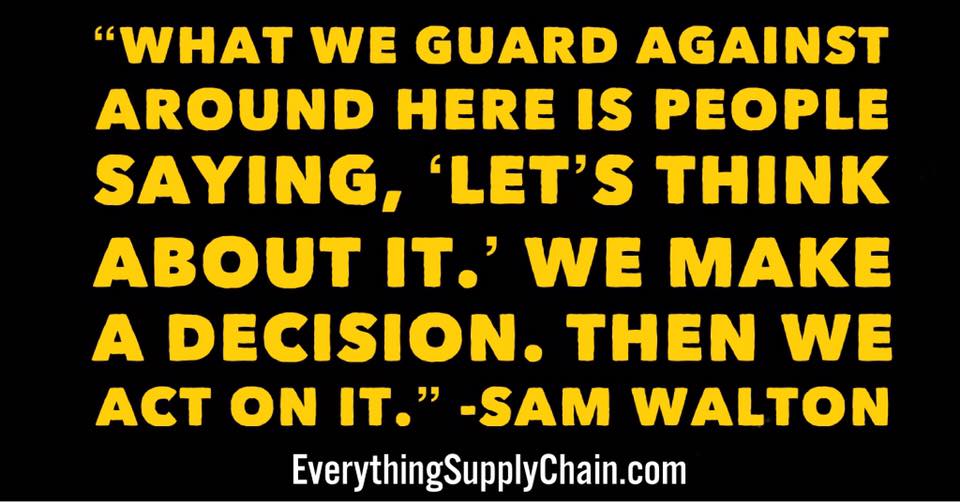 I probably have traveled and walked into more variety stores than anybody in America. I am just trying to get ideas, any kind of ideas that will help our company.  ~Sam Walton
"Celebrate your successes. Find some humor in your failures. Don't take yourself so seriously. Loosen up, and everybody around you will loosen up. Have fun. Show enthusiasm – always."   ~ Sam Walton
"When all else fails, put on a costume and sing a silly song. Then make everybody else sing with you. Don't do a hula on Wall Street. It's been done. Think up your own stunt. All of this is more important, and more fun, than you think, and it really fools the competition. "Why should we take those cornballs at Wal-Mart seriously?"  ~ Sam Walton
There is only one boss – the customer. And he can fire everybody in the company from the chairman on down, simply by spending his money somewhere else.  ~Sam Walton
Celebrate your successes. Find some humor in your failures. Don't take yourself so seriously. Loosen up, and everybody around you will loosen up. Have fun. Show enthusiasm – always.   ~Sam Walton