Negotiation Skills Top 10 Tips
Negotiation Skills: Top 10 Tips.  There are millions of dollars to be saved throughout the supply chain.  Improve your negotiation skills to help lower costs.
Strategic Sourcing and Procurement Blogs
"The most important trip you may take in life is meeting people half way." ~ Henry Boyle.
"The best move you can make in negotiation is to think of an incentive the other person hasn't even thought of – and then meet it." ~ Eli Broad
"Negotiation is not a policy. It's a technique. It's something you use when it's to your advantage, and something that you don't use when it's not to your advantage." ~ John Bolton.
"You have to persuade yourself that you absolutely don't care what happens. If you don't care, you've won. I absolutely promise you, in every serious negotiation, the man or woman who doesn't care is going to win." ~ Felix Dennis.
"A well trained procurement organization can add major dollars to the organization through cost savings." ~EverythingSupplyChain.com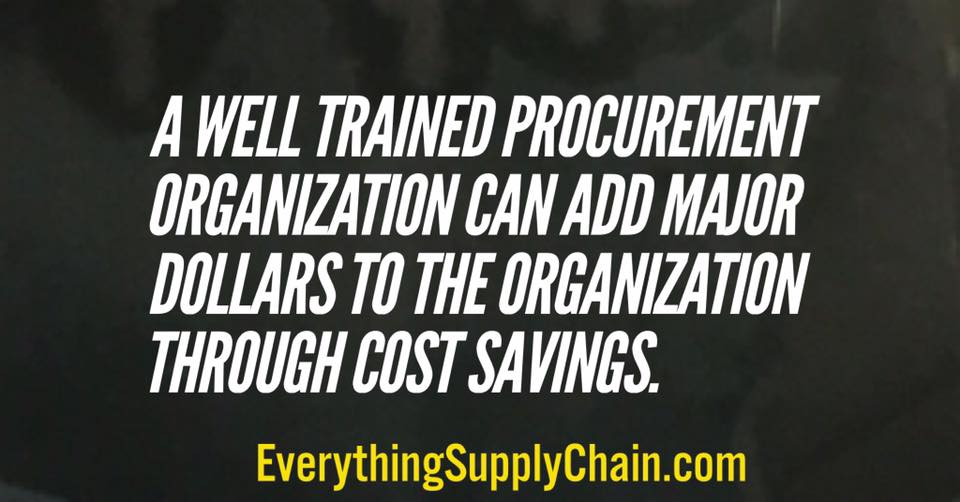 "Everyone should know how to negotiate. If you buy a house, a car, or something off of Craigslist, negotiation is important." ~EverythingSupplyChain.com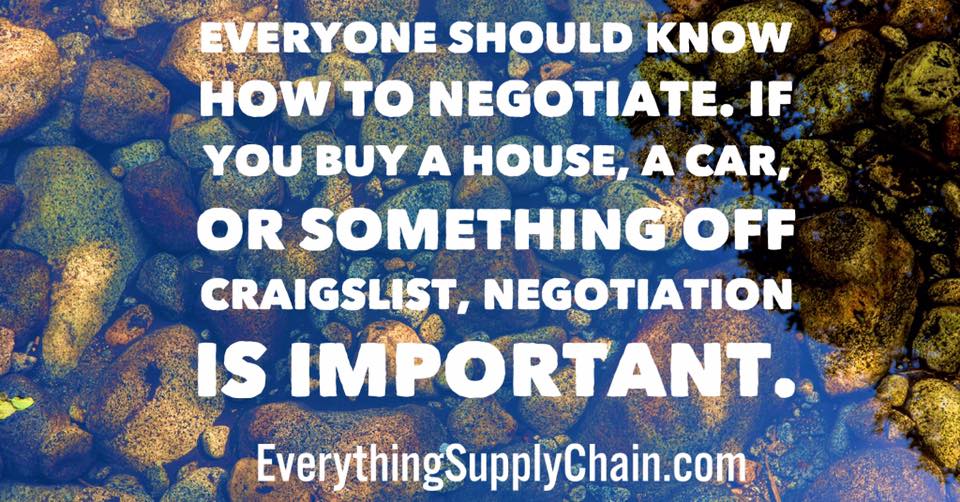 "If you are a bad negotiator do your best to position yourself to negotiate as little as possible.  Research, research, research. ~Dave Waters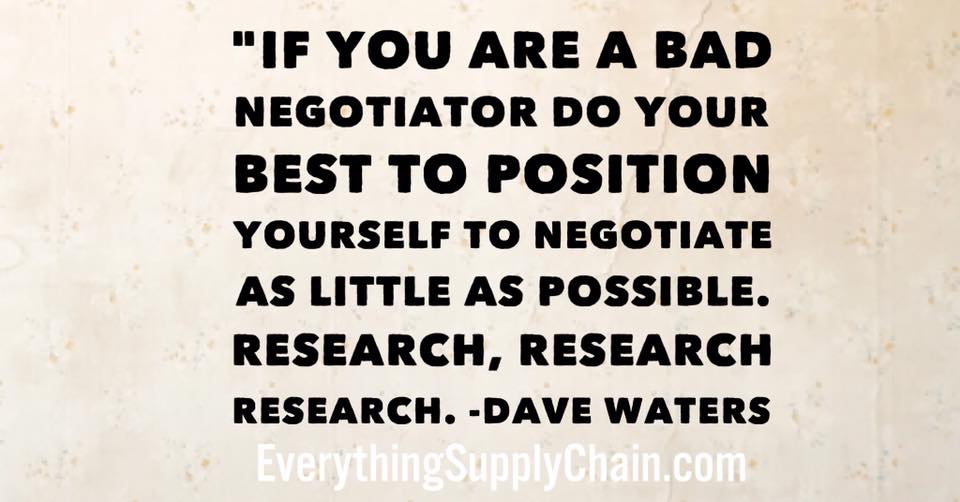 "Negotiations are worthless if neither party is willing to budge." ~Dave Waters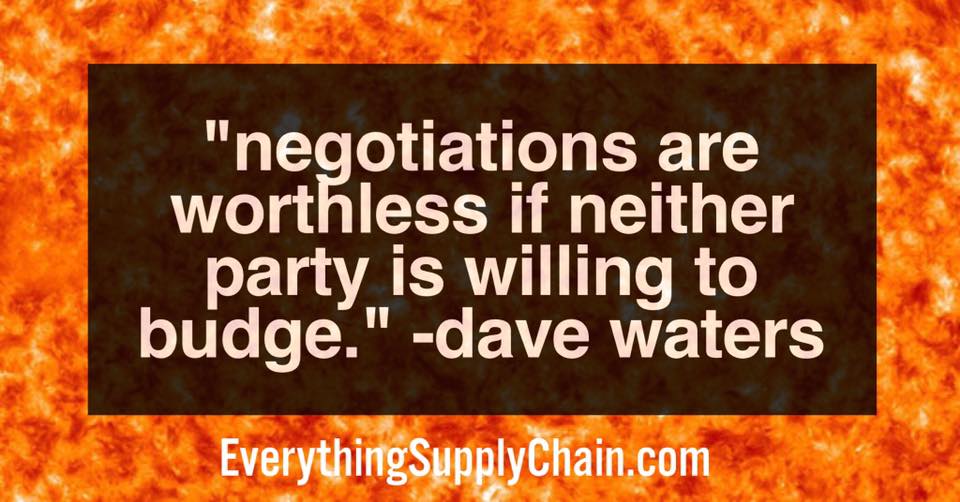 "If supply chain had an arch enemy it would be called 'Bad Communication'." ~EverythingSupplyChain.com